As 2011 comes to a close, I can't even put together a proper wrap up of my life since it's scattered all over my room and computer. It's amazing how quickly things pile up in your life before you realize you're even drowning in them.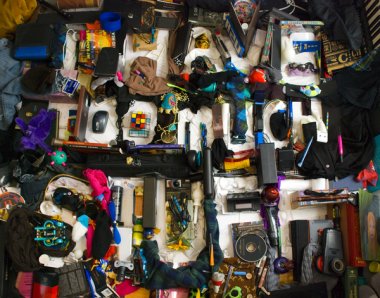 So this week, I'm doing the 100 Thing Challenge; a time when you objectively look at your life, and your belongings to cut down what you really need/use to just 100 things. Period.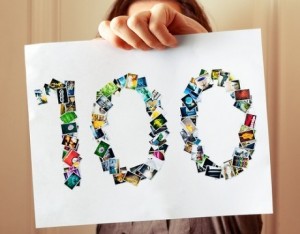 Think it can't be done? I'm here to prove you wrong.
With my life completely on the cloud now, I have no need for notebooks, etc.
With my travel schedule, I have no need for things that don't fit in my carry-on.
I've also discovered that as a female, I really DON'T need all the crap I grew up to believe I needed. Again, if I can't travel with it- consider it garbage now.
I'm only halfway through my apt and I can't tell you how liberating it feels already.
Could you cut down your personal possessions to 100 things?