As I sit here staring at the e-ticket that just arrived in my inbox, it's finally starting to sink in… I'm going to Egypt next month.
A destination I've dreamed of visiting since the age of 12, Egypt has always been a place at top of mind when I think about travelling to Africa. I vividly remember my teacher Ms. Quinn showing us pictures from her trip to Egypt and it was at that moment I suddenly understood travel from outside of a textbook. Since sitting there in her class, Egypt has been at the top of my bucketlist and I've been waiting for the right time to book a ticket.
A couple of weeks ago, I came to the conclusion that there really is no right time. Despite the travel advisory still in place to avoid all non-essential travel to Egypt, I'm still going for it.
Is it unsafe?
Perhaps. But I put myself in 'unsafe' situations every time I board a plane. Heck, it's even unsafe to walk the streets of Toronto it seems with all the recent shootings. The truth of the matter is, that anything could happen at any time, travel related or not.
After doing some extensive research and talking to other travellers who have recently visited Egypt, I feel like now is the right time to take this trip in my life. For one, I won't be travelling alone. I'll be experiencing Egypt for the first time with a company called On the Go Tours who specialize in trips to Egypt. This company started in 1998 with an inaugural festive tour to Egypt and simply put, when it comes to travelling through this destination, they know their stuff. Since then, they've grown to include destinations like Jordan, India, Morocco, Turkey, Russia,China, the Himalayas, South America, Africa, Sri Lanka and Southeast Asia.

Like some of my previous experiences with G Adventures and Intrepid Travel, On the Go Tours believes that the best way to experience a country is to see it through the eyes of people who live there. With this in mind, all their tours are led by well-qualified local tour leaders. So mom, you can rest assured I'm in good hands ;)
With my camera in hand and innate sense of curiousity, I'll be documenting my experience on the King Tutankhamen tour which will give me a taste of Egypt in 9 amazing days.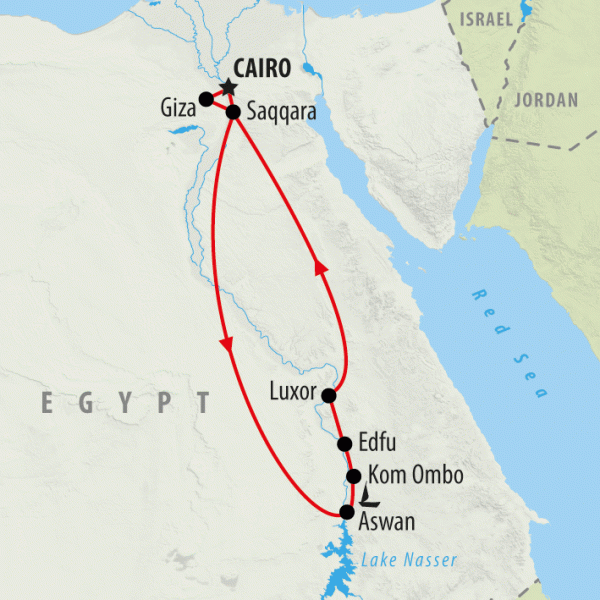 Some of the Trip Highlights include:
• Cairo – Pyramids and Sphinx at Giza Plateau, Necropolis of Saqqara, Egyptian Museum
• Aswan – High Dam, Philae Temple, River Nile
• Nile felucca cruising – islands en route
• Kom Ombo – Temple of Kom Ombo
• Edfu – Temple of Horus
• Luxor – Temple of Karnak
• Valley of the Kings, Colossi of Memnon, Temple of Queen Hatshepsut
The great thing about this? I'm only missing one week of work.
This is yet another upside in choosing to travel with a tour company, since the itinerary is jam packed with all the right things and tailor-made by people who know the destination best. They take the headache out of planning a trip like this so I can spend more time and energy towards packing, prepping and researching/scripting general ideas of things I'd like to capture.
Most people I encounter tend to think that in order to achieve a bucketlist item they need to quit their job, save up a ton of money, or take at least a month to do it. This is terribly wrong.
Stop making excuses. Anything is achievable. I've been taking money out of my pay cheque each month for the past few months to save up for my flights and made it happen. Why? Because I wanted it that bad. The added bonus of doing a tour helps ensure accommodations and transportation are all sorted out for you. If you love the destination enough, you'll come back again on your own accord and feel more confident and hungry to want to stay longer and really see more of the country.
I already feel this way about the trip I took last year to India, and have a feeling Egypt will have the same effect on me. I hear the diving conditions there are pretty unreal ;)
I take off on Sept 21st and will be live tweeting the experience on behalf of Flight Centre Canada and My Adventure Store Canada with the hashtag #OnthegoEgypt